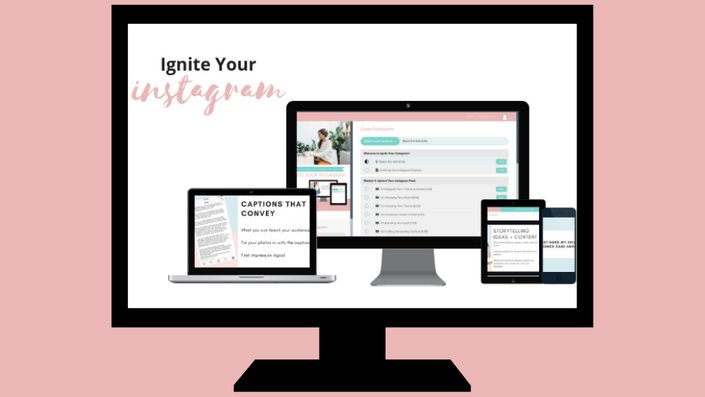 Ignite Your Instagram
Curate a Beautiful Feed, Build Your BFF Audience, Stand Out on Instagram and Monetize Your Biz
How would it feel to...
No longer struggle with Instagram, and beat the crushing Insta overwhelm that has held you back in the past?
Understand marketing strategy for Instagram success and have a simple, step-by-step guide to implementing it?

Conistently have 5 figure (or more) months in your business because of Instagram?

Have your inbox flooded weekly with companies and other people in your niche reaching out for collaborations or business building opportunities?

See your account grow by 50-100 new targeted (niche specific) engaged followers each week by spending LESS time on Instagram than you have in the past?

No longer waste hours scrollin' Instagram without seeing an increase in followers, engagement, sales or growth for your business?
Know exactly WHAT to say, WHEN to say it, and HOW to say on Instagram in a way that grows your following AND attracts high quality followers?

Know HOW to add value in every single Instagram post you create that warms up your audience, increases trust, and simultaneously primes them to buy from you when you're ready to sell!
By having a simple, effective and easy to implement Instagram framework.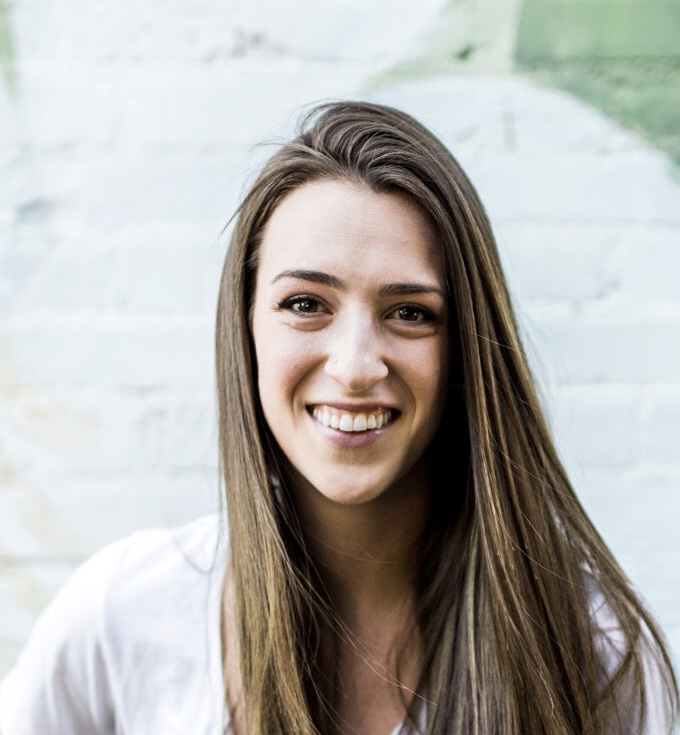 "Camille does such a great job sharing her knowledge of social media and Instagram. She is easy to talk with, and clearly explains tips and tricks to help grow your online presence. She truly cares about helping you, and gives great ideas tailored to your business and ideal client. I learned so much from her in just a short amount of time, and am so thankful for her expertise! "
Maybe you...
Are tired of trying to figure out Instagram on your own and overwhelmed with how much time you've been wasting on Instagram. Where are the results?!
Are ovewhelmed with Instagram photography and feel like you'll never catch up or compete with those million-follower-picture-perfect feeds.
Are feeling hopeless and ready to give up on Instagram altogether. What's the big deal about Instagram, anyway? You've tried strategies here and there but your follower count has remained stagnant. Even worse, the followers you do have are quiet and not engaging with your content, let alone becoming paying clients and customers.
Feel confused with all the conflicting information out there and need a simpler, less time consuming strategy to follow. You're sick and tired of random strategies or tips that don't work. You're finally ready for some serious hand-holding and an easy to follow roadmap for success.
Have a goal of monetizing Instagram and you want to figure out how to do so (without having thousands of followers). You are no longer willing to wait until you reach some arbitrary number of Instagam followers before you start selling on Instagram. You're ready to start TODAY with the following that you DO have.
Need a direct and actionable path to find your ideal audience so you can finally start actually growing your business with Instagram and are no longer willing to waste time with outdated advice that doesn't work in 2019. Your time is more valuable than that...
Are ready to start finding paying clients on Instagram. You have no clue where they're hiding or how to find them but you know the HUGE potential audience that Instagram boasts and you're ready for a piece of the action.
Don't understand why your income isn't growing despite your number of followers growing. You're ready to get crystal clear on the HOW of monetizing Instagram and learn the secrets to 5k+ months (even with only a few hundred followers).
Are struggling to get followers OFF of Instagram and turn them into loyal customers and clients? People are liking your content, commenting and engaging with you but when it comes time to buy...crickets.
Have NO CLUE how to be successful on Instagram in 2019. You're brand new to the platform and don't know where to even start. You've been told you had to open an Instagram account for your business, so you did...Now what?!
I hear you. I've been there...
I used to think that the only path to monetizing Instagram was having thousands of followers.
I held on to this belief for a long time and focused my energy on getting more likes, follows, etc thinking that would mean more income. I was able to grow my account to over 10,000 followers but...
Money did not automatically follow. Sponsored posts (my main focus) were sparse...and I thought, "how can this be all there is?! I have thousands of followers!"
Luckily, that's not all there is. Far from it!
Once I figured out an Instagram strategy that actually works (including finding dream clients on Instagram and turning them into clients off of Instagram), things started to change for me.
I stopped caring about likes, comments and follower counts but and started caring about making Instagram work for me and my business #goals.
So you might be wondering...how the heck am I going to do this?
Don't worry... I'll help!
My strategy includes...
Narrowing your niche for maximum profitability
Clarifying your message & intent
Crafting captions that represent your brand, voice and message clearly
Posting high quality photos and planning a cohesive feed that attracts your ideal audience on autopilot
Planning an Instagram schedule that works for you (and your audience)
Hashtags for maximum exposure and engagement (how, where, and why to use them correctly)
Leveraging the algorithm to increase visibility
Using Instagram Stories to explode engagement
...and so much more!
I've turned my strategy into a step by step, easy to replicate program called...
Ignite Your Instagram!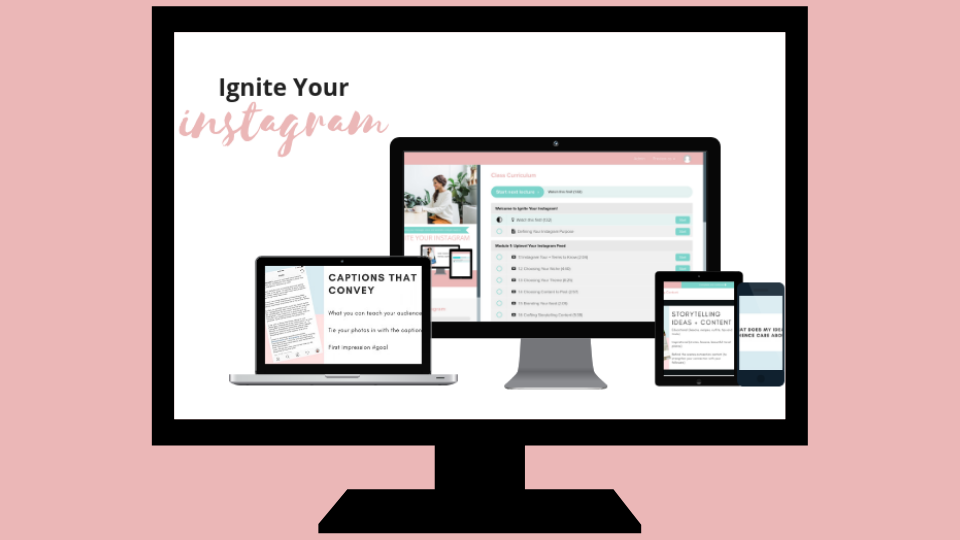 Hi! I'm Camille.
Online course creator and founder of A Ballad of Bright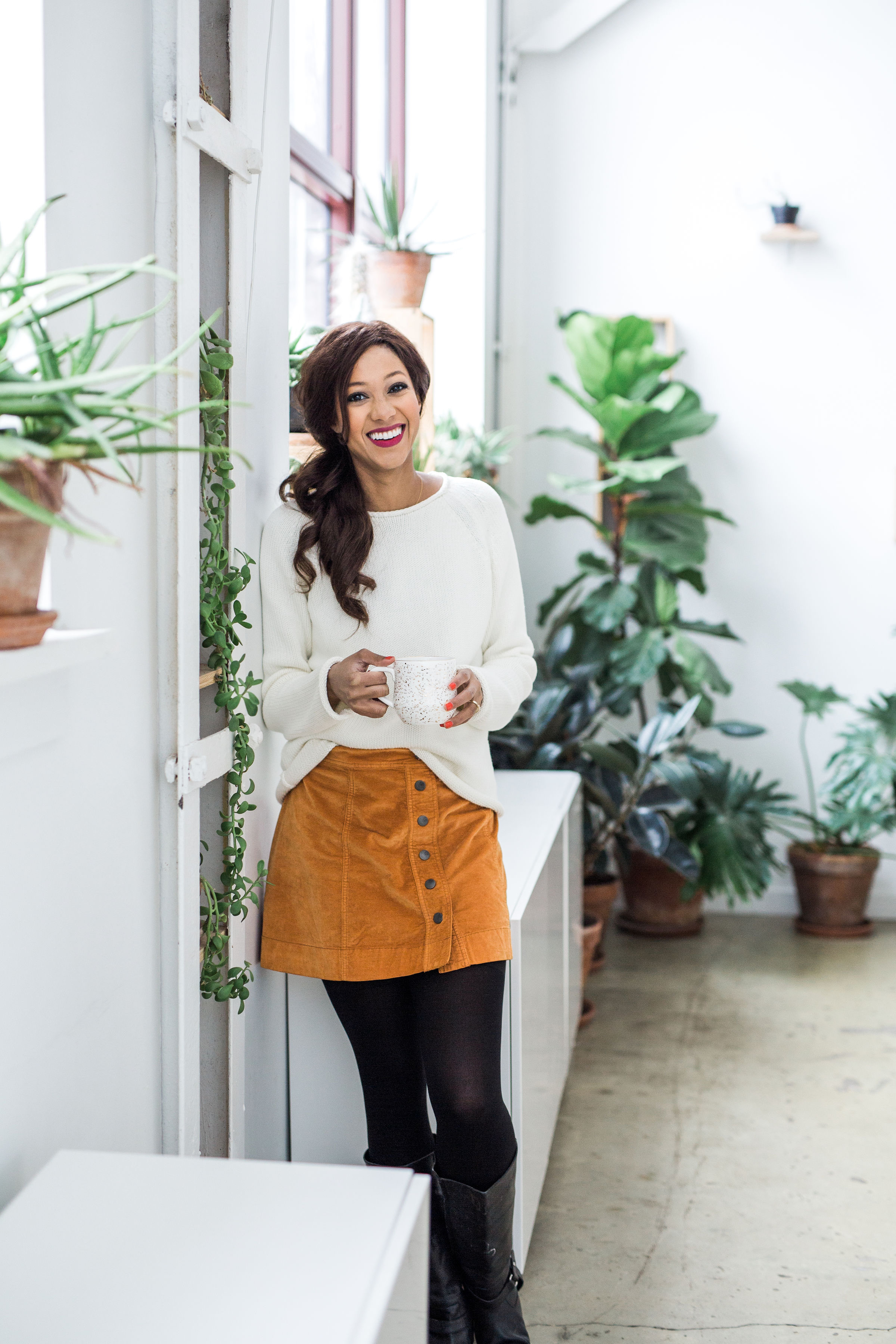 I'm here to de-mystify Instagram for you, my friend.
In the past two years, I grew my Instagram from scratch to over 10,000 followers. I've tested and tried numerous different strategies for growth and engagement, and now have the EXACT formula to share with you to grow your following and increase your engagement, but more importantly, grow your audience with the RIGHT followers (ones that will be obsessed with your content, your value and your paid offer).
I've turned my entire step by step strategy into a digital course: Ignite Your Instagram. I'm going to guide you through the framework you need to create an Instagram account that your audience is OBSESSED with and that brings leads, profits and loyals fans to your business or blog easily.
In this course, we will guide you through the process of finding your ideal clients, understanding the secret to profitability on Instagram, help you get crystal clear on your message, aesthetic and brand voice and EXPLODE your following!
See you in lesson 1!
This course is for you if...
You're brand new to Instagram, and overwhelmed with all the conflicting information out there and want a direct path to success (sales, growth, clients).
You're ready to tackle Instagram! You want to learn EVERYTHING about Instagram photography. You're ready to curate a beautiful feed but you have no idea where to even begin! You're a total photography newbie ;)
You've been on Instagram for a while but aren't seeing real followers or growth and are ready to learn what you're missing and why you aren't connecting with your biz besties on Instagram...yet.
You're FINALLY ready to start getting strategic about Instagram. You're over wasting time. You're ready for the tools to start growing your following consistently with an engaged, loyal audience that will engage with your content and ultimately, be OBSESSED with your paid offer.
You're ready for more sales, more blog readers, more growth in all aspects of your business. You know that Instagram has 1 billion + monthly users and you're excited for massive exposure for your business.
You're ready to monetize your Instagram account the RIGHT way and you want to do it TODAY. You aren't into worrying about things like reaching a specific follower count before you can monetize or algorithm changes.
You want to start an online side hustle or blog and you know Instagram is the best social media platform to start with! With it's increasing popularity and rapidly growing number of users, you know Instagram is where it's atttt in the social media game and you're ready to master Instagram head on.
You're ready to invest in yourself and your biz because you know the value of having a proven, step-by-step system that will get you results QUICKLY in 2019. You know that your time is valuable and you can't get it back but this program will quickly pay for itself!
Course Curriculum
Welcome to Ignite Your Instagram!
Available in days
days after you enroll
Module 1: Uplevel Your Instagram Feed
Available in days
days after you enroll
Module 2: Growth and Engagement Hacks to Explode Your Following
Available in days
days after you enroll
Frequently Asked Questions
When does the course start and finish?
This course is entirely self-paced. You'll have direct feedback and support from me via the private Facebook community. You can take the entire course right away or you can slowly work through modules weekly at your own pace.
How long do I have access to the course?
How does lifetime access sound? After enrolling, you have unlimited access to this course for as long as you like - across any and all devices you own.
What if I'm brand new to Instagram?
No problem! We are going to teach you everything you need to know to start an Instagram account from scratch and grow your business successfully with Instagram!
What if I don't have a fancy camera?
You don't need any fancy equipment for this course! We are going to teach you how to take and edit beautiful photos for Instagram with simply your phone! If you have a professional camera, that works too!
How long will it take to complete the course?
This course can be completed in a devoted week or can be completed over a longer period of time. It's up to you how quickly you move through the material! It's best to take the time to digest, implement and practice the strategies and be sure to follow the action items in each lesson for best results. I recommend trying the new things as you go!
How soon can I get results with this course?
You'll be able to implement the strategies you learn in the course immediately! You're going to start seeing results as you use the strategies.
How much time should I devote to this course?
This will be up to you and how far you want to take it and how quickly you want results. I suggest absorbing the content each week and implementing the strategies on Instagram as you go.
Here are your options for enrollment into Ignite Your Instagram:
Choose the perfect option for you!
VIP OPTION
In addition to the entire course content upon enrollment, with the VIP option you get unlimited* 1:1 support from Camille for the next 4 months as you go through the course. All support will be done via Voxer (a free voice messaging app). You are welcome to ask business, tech, Instagram, or any other questions as they come up, and receive personalized Instagram support from Camille anytime you need it. Perfect for students who need a little bit of outer accountability to stay on track and maximize their results!
*Questions will be answered within 24 hours M-F, excluding major holidays and weekends.
DIY OPTION
Go through the course at your own pace and on your own schedule. This option is perfect for self-starters and motivated individuals who do not need any outer accountability to stay on track and are ok with support via the private facebook community only.
I am so confident you will LOVE the course that I offer a 30-day money back guarantee.
*Refunds are only offered to students who have completed ALL action items and course-work (and show me their work) and are still unhappy with the course content for whatever reason. Read the full refund policy HERE.
Sorry, no refunds for buyer's remorse ;)